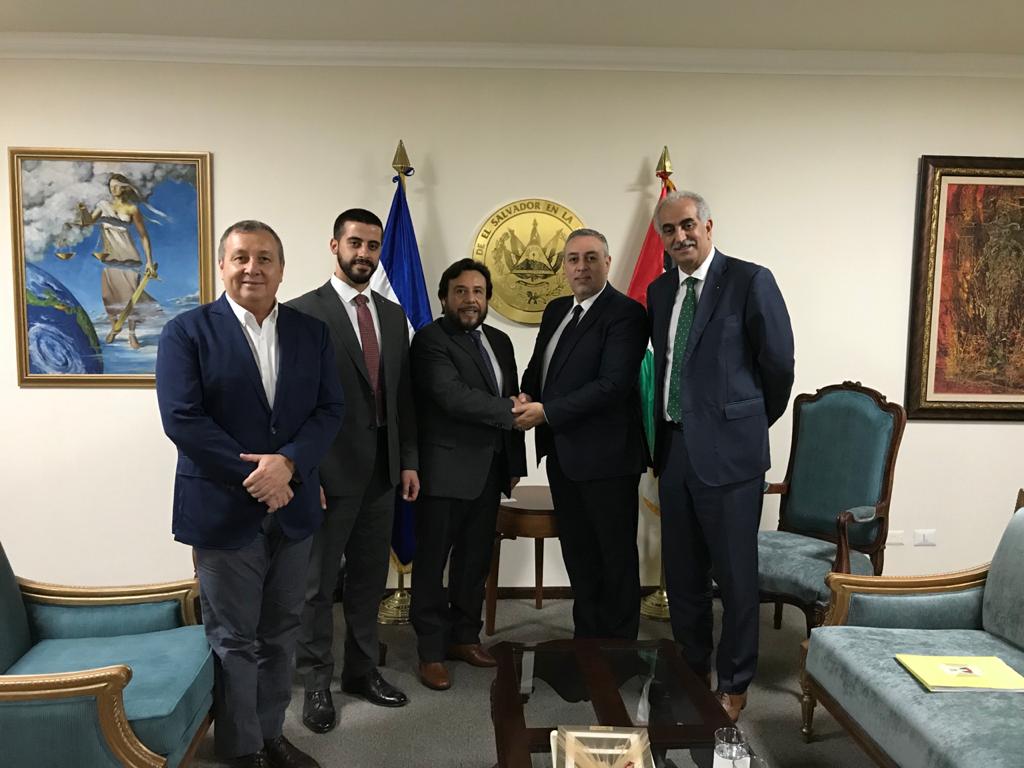 Vice President of El Salvador Confirms His Country's Unconditional Support to the State of Palestine
EL SALVADOR – H.E Félix Ulloa, Vice President and Acting President of the Republic of El Salvador, assured El Salvador's unconditional support to the State of Palestine during a meeting with PICA team in the presence of ambassador of the State of Palestine to El Salvador, Marwan Bourini, at the Presidential Palace in the capital, San Salvador.
H.E Félix Ulloa reiterated his ultimate support to PICA programs and missions implemented in the country.
PICA Director General, Imad Al-Zuhairi, assured the continuation of such programs and their strategic dimension within the framework of SSC, bilateral and multilateral relations, promoting further solidarity with the Palestinian cause through public diplomacy and sustainable development programs and missions led by PICA.
It is worth mentioning that PICA concluded its first agricultural development mission that lasted for seven days in the Republic of El Salvador, which aimed at building capacities in the field of agriculture by harnessing Palestinian expertise and knowledge in the subject matter.