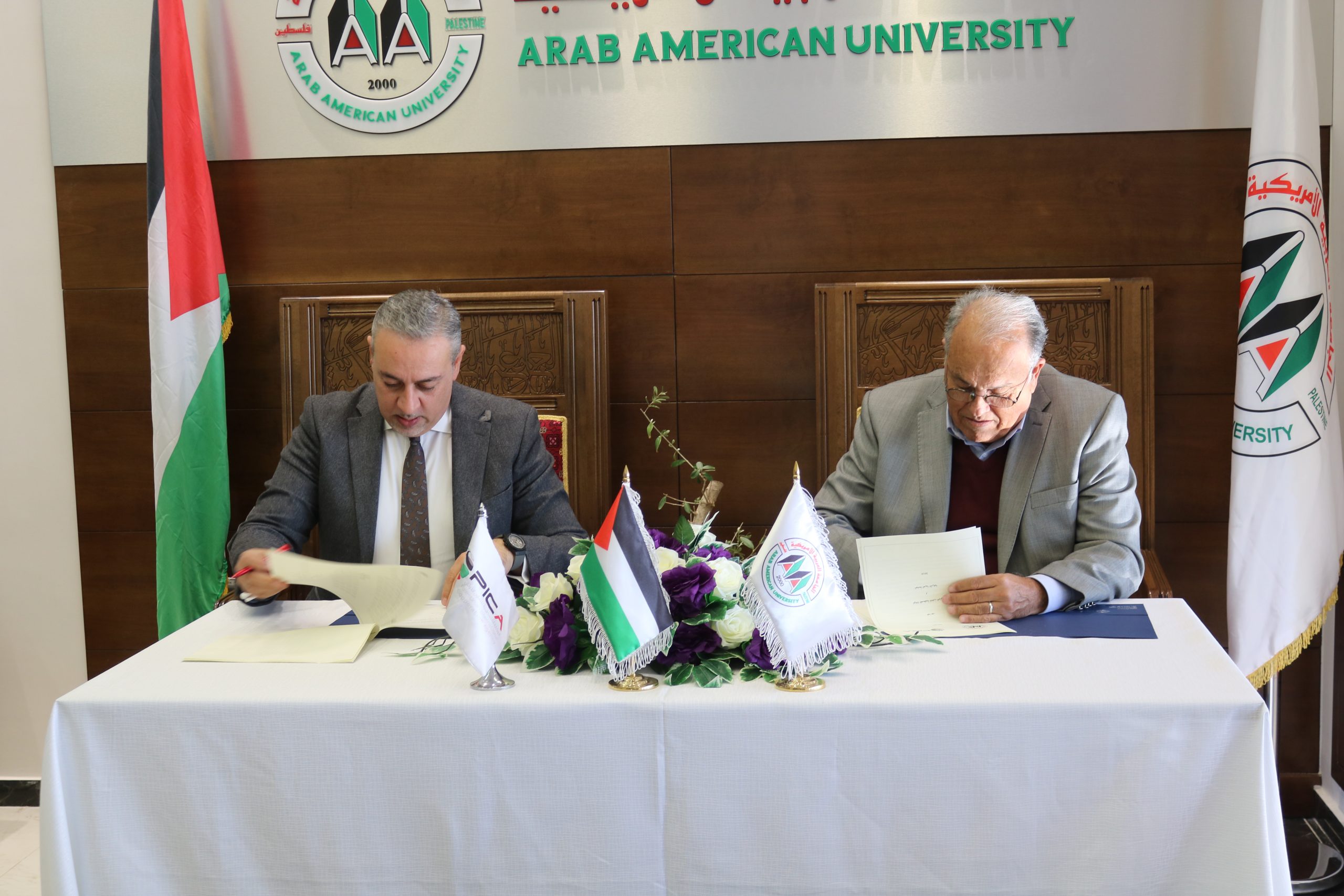 The Palestinian International Cooperation Agency (PICA ) and Arab American University (AAUP) Sign a Cooperation Agreement
RAMALLAH – PICA and AAUP signed a cooperation agreement today at the University HQ.
The agreement opens the door for joint cooperation programs to be implemented between both parties through deploying specific expertise the University will designate in educational programs and missions that PICA will be conducting in areas of education.
PICA Director General, Imad Al-Zuhairi, stated that a number of development programs will be implemented in close cooperation with Palestinian educational institutions in a number of African countries. Hence, AAUP distinguished experts will be a of great asset in promoting the Palestinian identity internationally.
On the other hand, AAUP President, Prof. Ali Abuzuhri, reiterated the University's readiness to participate in PICA missions in the upcoming year as in line with the University's vision and mission.