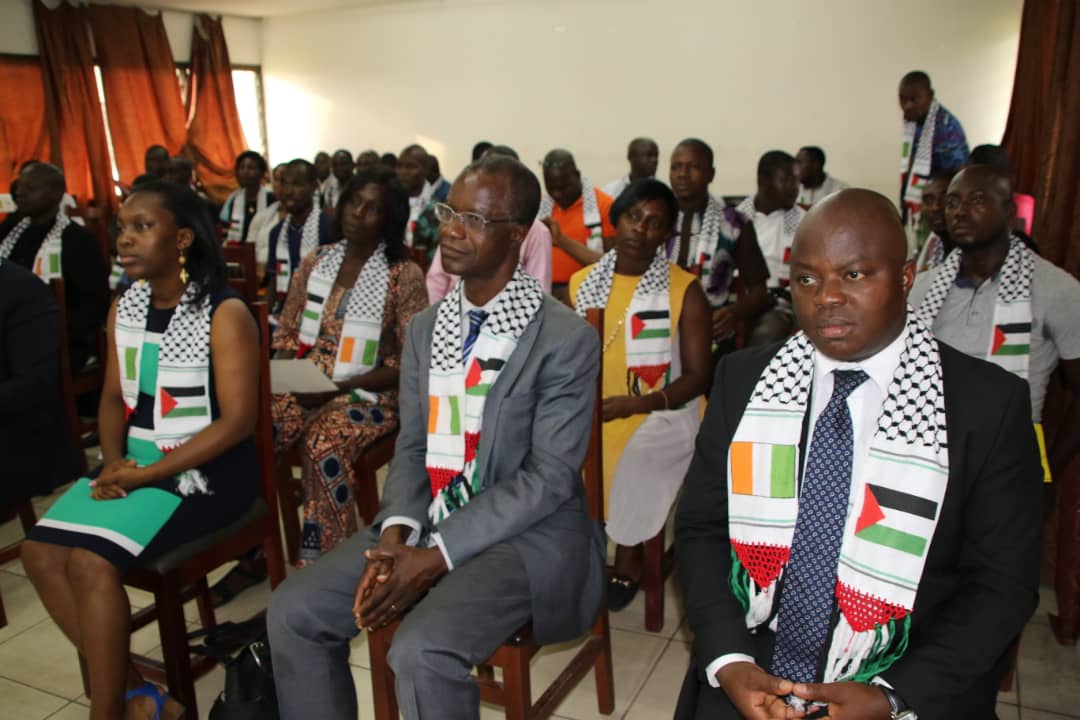 PICA Concludes Its Second Development Program in Cote d'Ivoire
ABIDJAN – PICA concluded the implementation of its second development program in Cote d'Ivoire. The program concentrated on capacity building in the field of media, in close cooperation with Palestinian Broadcasting Corporation (PBC) and Communication and Media Ministries in Cote d'Ivoire.
A graduation ceremony for 40 trainees of rural radio employees took place yesterday at the National School of Media, in the presence of the Embassy of the State of Palestine in Cote d'Ivoire and representatives of the Ivorian Ministry of Communication and Media.
PICA Director General, Imad Al-Zuhairi, stated that this program is the second development program implemented by PICA in Cote d'Ivoire, following the implementation of the Palestinian Medical Week in Abidjan last year. Such programs reflect the interest of the State of Palestine in strengthening development relations with Africa, Al-Zuhairi reiterated.