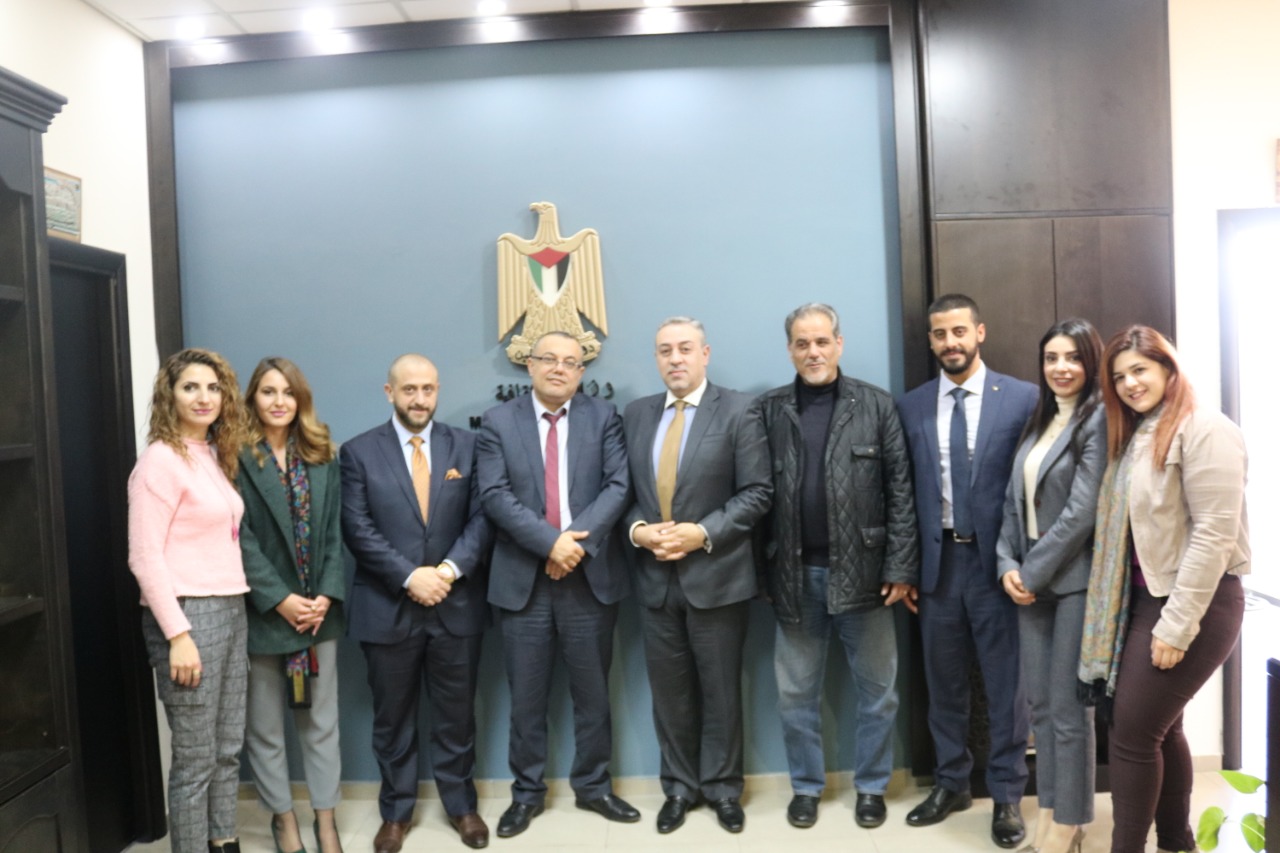 PICA and the Ministry of Culture to Implement Joint Programs in Latin America and Africa
RAMALLAH – Led by DG Mr. Imad Al-Zuhairi, a meeting took place today between PICA and the Palestinian Minister of Culture, H.E Dr. Atef Abu Saif, and teams at the Ministry's premises.
Both parties discussed prospects of future cooperation such as highlighting the importance of jointly organizing Palestinian cultural events and projects in multiple countries in Latin America and Africa, aiming at promoting the Palestinian identity internationally.
PICA is proud to have the Ministry of Culture as essential local partner. Such partnership will enable PICA to integrate the cultural dimension within its mission and programs. Thus, such cooperation strengthens PICA's vision to promote 2030 development agenda and its SDGs.
H.E. the Minister of Culture expressed the Ministry's readiness to be part of PICA's missions aiming at serving our national interests