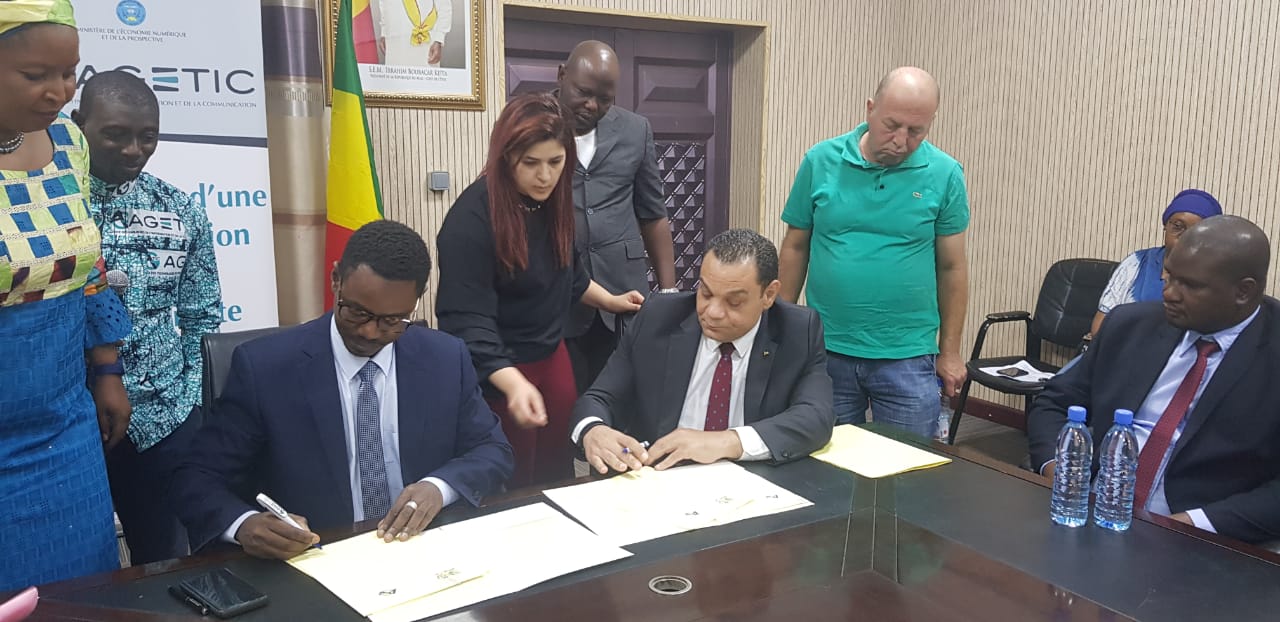 PICA and the Malian IT and Media Agency Sign a Bilateral cooperation Agreement
BAMAKO – A cooperation agreement is signed today between PICA and the IT and Media Agency of the Republic of Mali at the agency HQ in Bamako.
PICA Director General, Imad Al-Zuhairi, stated that the agreement aims at launching a joint cooperation program through organizing two workshops related to capacity building, led by PICA through harnessing Palestinian experts in the field of media and e-governance.
Hadi Shebli, Ambassador of the State of Palestine to Mali, illustrated that following the signing of the agreement, a two-days workshop on media are announced today one for the benefit of Mali IT and Media agency while the second will focus on e-governance for the benefit of senior officials and will be conducted in the facilities of Prime Minister's office.
This program is the second of its kind that PICA implements in Mali. Other development programs to be implemented in the Republic of Niger, Chad and Burkina Faso in the first third of next year, in close cooperation with IsDB, agencies of OIC member states and the Embassy of the State of Palestine in Mali.