Minister Statement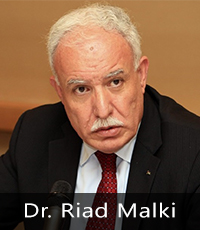 Our mission is to make bridges, fuse channels and bring hearts closer. The State of Palestine is proud to create a new platform of cooperation. The Palestinian International Cooperation Agency (PICA) is a voice of friendship and solidarity and a humanitarian hand reaching to the rest of the world.
PICA is a reflection of Palestinian responsibility, how we, as Palestinians, were brought up and the values we live by. If our capital is based on human resources and professionals, then without doubt we are willing to share such rich knowledge with the world in order to make it a better place.
PICA is our message to the nations around the globe and an expression of gratitude of the State of Palestine towards countries that have supported Palestine throughout the years.
PICA will assist in consolidating solidarity by the state of Palestine through providing technical assistance and humanitarian aid, and mobilizing Palestinian expertise and knowhow in sectors of comparative advantage to meet national, regional and international sustainable development goals.
It is time for the state of Palestine to participate in ceasing opportunities, and in facing challenges at the international level, for the best interest of humanity.
Dr. Riad Malki,
Minister of Foreign Affairs and Expatriates of the State of Palestine
Chairman of the board
Director Statement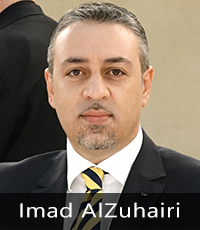 As the Director General of the Palestinian International Cooperation Agency, I find myself together with my colleagues, responsible for this mission. In our minds, it is an honorable service to my country and my nation, the day has arrived when Palestinians will advocate for the rights of people around the world. Palestinians possess incredible capacities, impeccable abilities and astonishing qualifications, and it is our profession to provide the channel through which Palestinian experts & professionals can share their knowledge with the rest of the world.
I am a part of a dedicated & motivated team and our mission is to make a memorable and sustained impact. Since change is the only stable fact in life, PICA aims to direct change towards development & peace. This world is in desperate need for collective efforts and collaboration .Hence, before picking the winners and losers, we keep in our minds that we are not at the end of history, we are merely in the middle of it, let's crown it with solidarity through development.
Imad Al-Zuhairi,
Director General