Meeting with H.E. Mr. Guo WEI Ambassador of the People Republic of China to the State of Palestine to discuss PICA support and solidarity with China in facing coronavirus. Potential cooperation between the two agencies for international cooperation was discussed. PICA is looking forward to strengthen ties of cooperation with CICA. Long live the friendship between Palestine and China.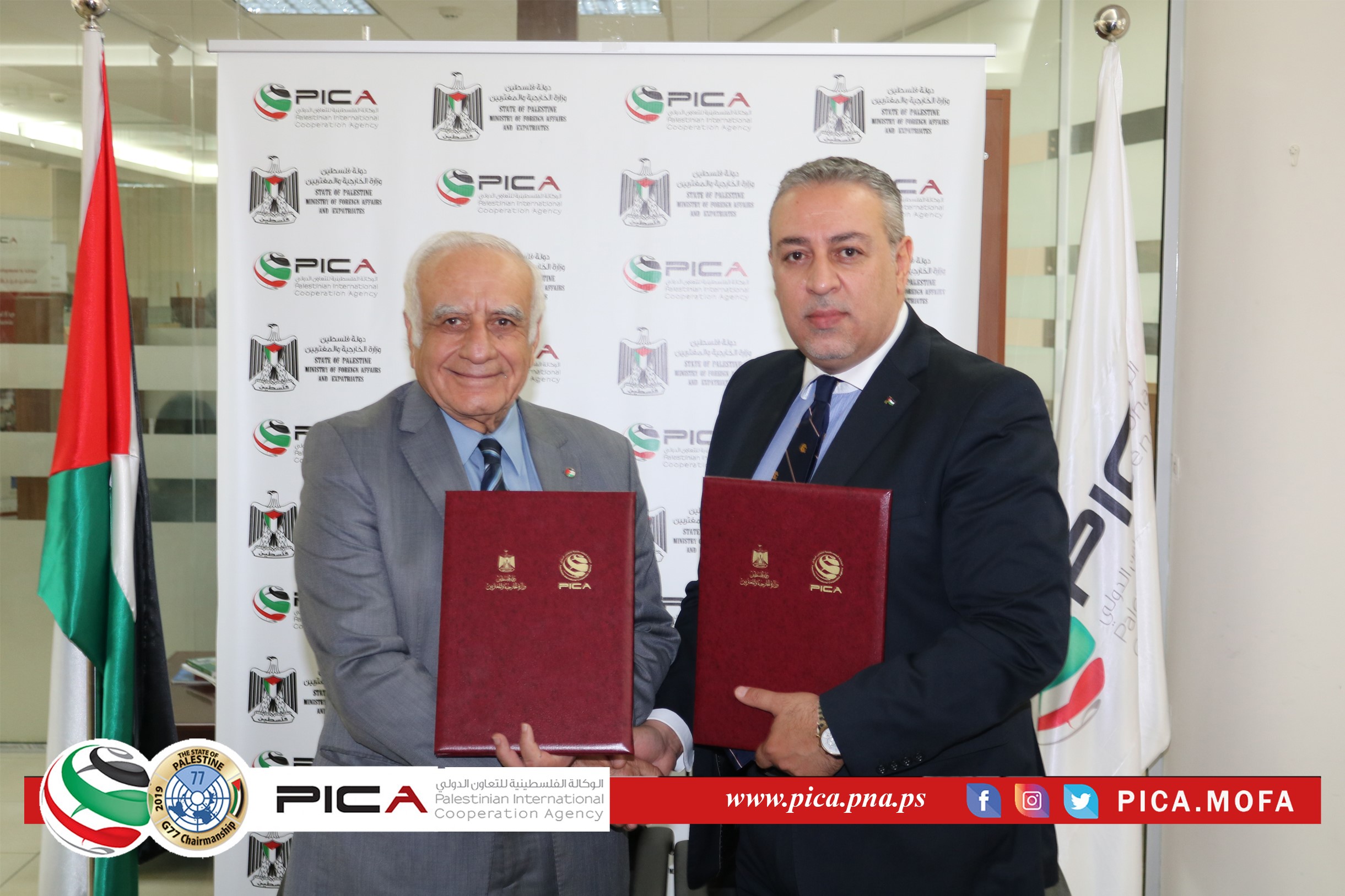 The Palestinian International Cooperation Agency (PICA) and the Higher Council for Innovation & Excellence (HCIE) signed a Memorandum of Understanding (MoU) which aims to enhance cooperation between the two parties in order to support and implement joint programs within the fields of innovation, entrepreneurship and the transfer of Palestinian expertise in technology.
It should be mentioned that the partnership between PICA and HCIE paves the way for launching the "Innovation for SDGs" initiative, which is a multi-stakeholder development program that aims to provide a platform for Palestinian innovators and entrepreneurs to apply, test and scale their innovative solutions aimed at addressing global development challenges and contributing to the realization of the Sustainable Development Goals (SDGs) and the 2030 Agenda.
PICA is proud of its partnership with HCIE and looking forward to working closely with representatives of the Palestinian entrepreneurial ecosystem in order to ensure the success of this ambitious initiative and deliver positive impact at both the local and international levels.