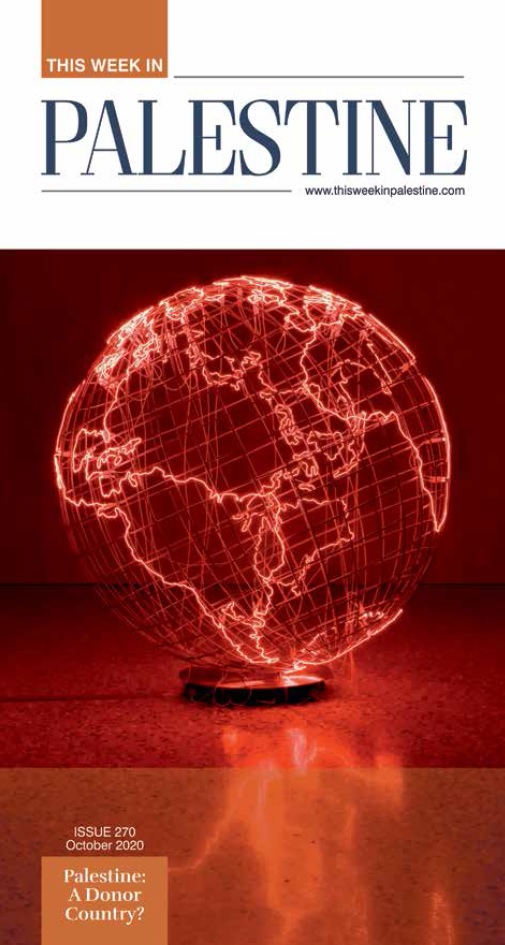 Through its enriching articles, October issue sheds light on Palestine as a country that contributes to global development efforts through its human capital, know-how skills and expertise, under the framework of triangular and South-South Cooperation.
A big thank you to each and every person who worked very hard on this special edition of This Week in Palestine, including The outstanding TWIP Team: Sani P. Meo, Taisir Masreih, Tamer Hasboun, Tina Basem and Elias Tannira and the advisory board.
A big thank you to TWiP for their professionalism and outstanding efforts, Masrouji Group for supporting the issue, and all esteemed representatives of different institutions and partners who contributed to writing and editing informative and brilliant articles.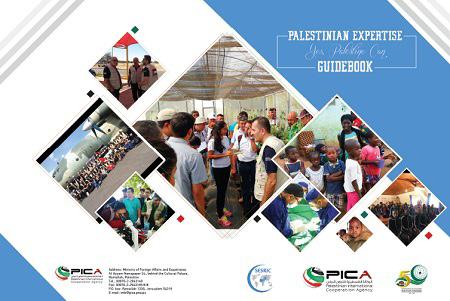 The Palestinian International Cooperation Agency (PICA), with the support of SESRIC, published a guidebook titled "Yes, Palestine Can" in order to demonstrate the Palestinian expertise in specific domains within the framework of south-south and triangular cooperation. SESRIC undertook the translation, page design, layout and printing of the guidebook.
The State of Palestine has been a recipient of development aid and assistance for a long time. The Palestinian International Cooperation Agency (PICA), as the main public diplomacy tool for the State of Palestine, was established in 2016 as an expression of gratitude and payback to the international community for their continuous support.
"Yes, Palestine Can" guidebook aims at giving insight into the role of the PICA in transferring the "resilience experience" through development and humanitarian assistance by dispatching competent Palestinian human resources from inside the State of Palestine and the diaspora to contribute in the implementation of UN's 2030 Agenda for Sustainable Development and the OIC-2025 Programme of Action. Additionally, PICA aims at fostering investment opportunities for Palestinian Private Sector and deploys the Rapid Response and Rescue Team (PRRT) to contribute to international community's efforts in facing different challenges.
The Guidebook includes chapters to exhibit Palestinian expertise in the following domains:
Health
Agriculture
Engineering
Technology and Communications
Energy
Statistics
Education
Media
Local Governance
Public Administration and Public Policy
Online Electronic Version
Palestinian Expertise Guidebook: "Yes, Palestine Can" (English) (Arabic) (French)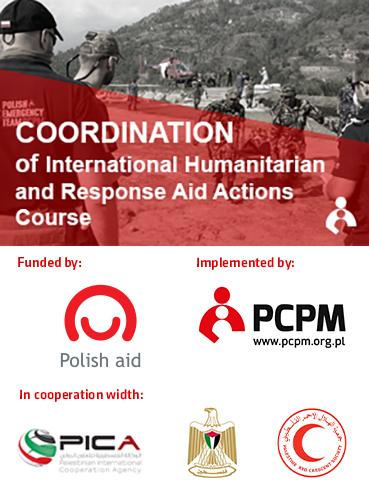 In cooperation with the Polish Center for International Aid (PCPM), PICA launches an e-learning training course funded by the Polish Aid about the role of UNOCHA in coordinating international efforts during crisis and disasters.
"Coordination of International Humanitarian and Response Aid Actions" course targets 20 members from the Palestinian Rapid Response and Rescuse Team (PRRRT) which includes members from the Palestinian Civil Defence, Palestinian Red Crescent Society and Staff from PICA as well.
This course will last for 5 weeks and aims at improving the skills of PRRRT members in dealing with future international disasters to comply with international standards of UNOCHA and WHO.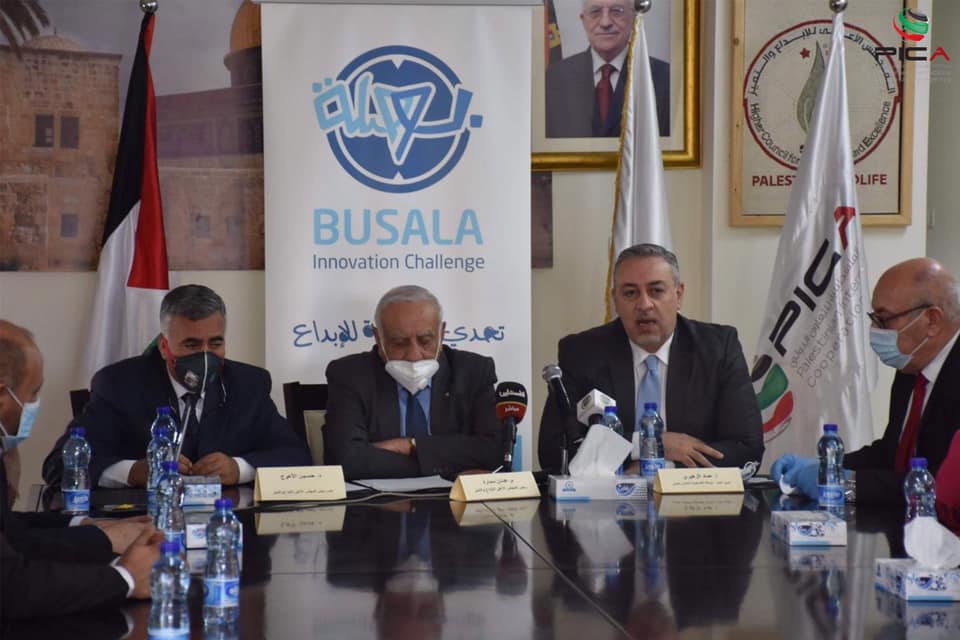 The Palestinian International Cooperation Agency (PICA) and the Higher Council for Innovation & Excellence (HCIE) have officially launched BUSALA Innovation Challenge; an initiative that aims to provide a platform for Palestinian innovators and entrepreneurial teams to apply, test and scale their innovative solutions and help address global development challenges. Importantly, in partnership between the two organizations and through cooperation with representatives of the Palestinian entrepreneurial ecosystem, the initiative seeks primarily to organize annual competitions and Hackathons that enable the participants to offer innovative solutions that target one or more of the SDGs.
The initiative also aims to achieve the following objectives:
Promoting Palestinian innovations as reliable, effective and impactful solutions to global development challenges, such as climate change, eradication of poverty, financial inclusion and access to reliable and clean water sources.
Providing an inclusive platform for Palestinian innovators and entrepreneurs to apply their innovations to real-world development challenges.
Building a pipeline of scalable and investable projects among the selected innovations that achieved a proof of concept and demonstrated their potential to solve challenges and scale beyond this region.
Enhancing the entrepreneurial ecosystem in Palestine by harnessing the expertise and networks of the diverse set of stakeholders involved in the program, and providing access to novel opportunities for scalability, growth and impact.
The activities and roles of each partner (PICA and HCIE) have been divided based on the available resources and "comparative advantage" of each organization. Precisely, as the national umbrella for innovation and entrepreneurship, HCIE will provide access to different ecosystem stakeholders – from incubators, accelerators, venture capital funds, high-tech companies and research centers at national universities. On the other hand, PICA will focus on building partnerships, attracting sponsors, and promoting innovations regionally and globally.
In order to ensure efficiency in the selection process, the participants will be divided into 3 groups based on their stage of development:  1. Idea Stage.  2. Prototype/Minimum Viable Product (MVP) 3. Startup.
In addition to networks, guidance and opportunities to expand into new geographical locations, BUSALA Innovation Challenge aims to give incentives to participants by providing them with different sources of funding in terms of both financial prizes (i.e. grants) and opportunities to gain equity investment from venture capitalists and investment funds.
PICA and HCIE are looking forward to joining forces with Palestinian entrepreneurs and innovators to address global development challenges and create a better world through innovation and creativity.
It should be mentioned that deadline for receiving online applications is August 1st, 2020!
Application forms must be filled and submitted to the following emails:
SDG2019@hcie.ps or SDG2030@hcie.ps
Application form:
Click here to download the application form
For further details about the application process, important dates and other information, please follow BUSALA INNOVATION CHALLENGE via social media.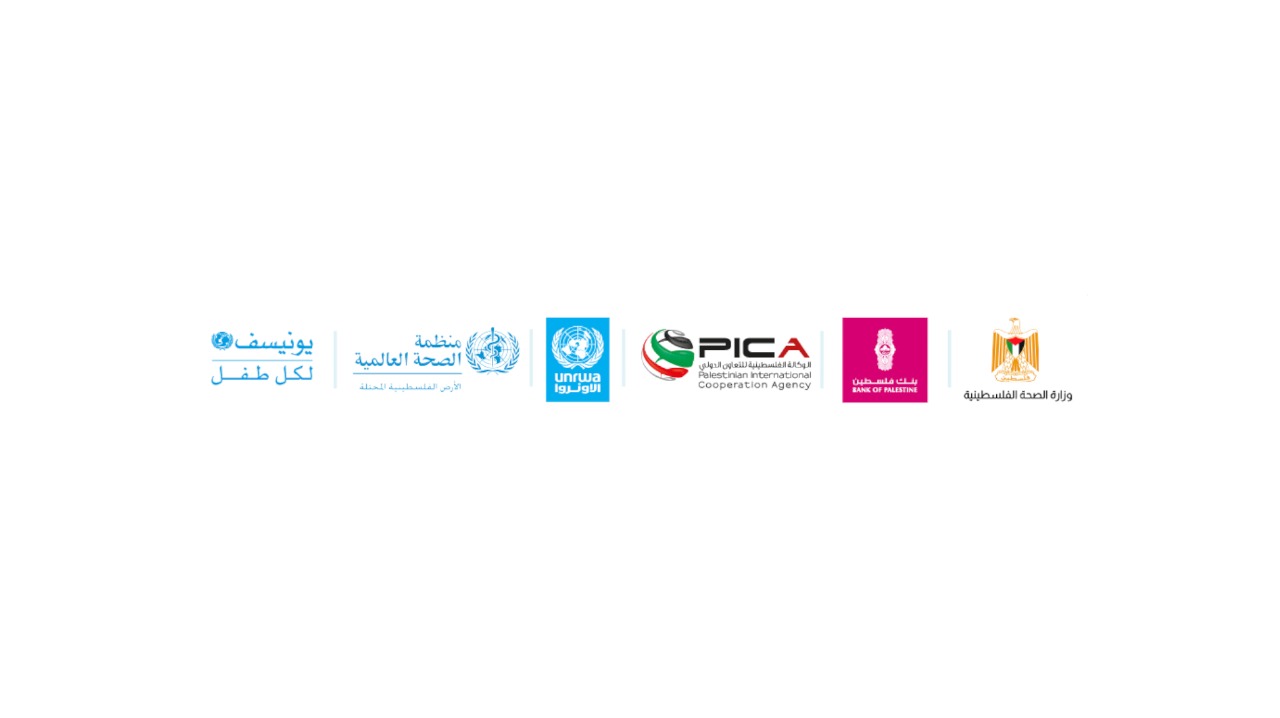 A meeting took place today at PICA HQ to assess the outcomes of the raising awarenwss campaign at national level which started in mid-March with an aim to increase awareness about COVID19 based on preventive measures individually and collectively.
Representatives from BoP, UNICEF, WHO, UNRWA and MoH
Assessed the past programs and discussed the possibilities of next phase of preparations for the campaign to include new dimensions related to returnees, students, refugees, civil servants, and workers.
A work plan was discussed and agreed and responsibilities were assigned to partners in line with their respective mandates.
The United Nations Office for South-South Cooperation (UNOSSC), the Islamic Development Bank (IsDB) and the International Organization of La Francophonie (OIF) organized the webinar with the participation of international cooperation agencies.
This event brought together different stakeholders in South-South and triangular cooperation to discuss the relevance and challenges of this modality of cooperation, which aims to join the efforts of actors from the South and the North to respond to global challenges.
PICA discussed the role it played in supporting Palestinian efforts at the national level in cooperation with the private sector and United Nations organizations working in Palestine in preventing and limiting the spread of COVID19, in particular through a national awareness campaign and mobilizing financial support to the Palestinian Ministry of Health. PICA's cooperation with Palestinian refugees' communities and embassies to reflect their role in facing COVID19 through a program on Palestine TV has also been discussed.
PICA will start a number of development programs in cooperation with IsDB, UNDP, UNOSSC and other partners for the benefit of a number of member states during the coming period.
Meeting with H.E. Mr. Guo WEI Ambassador of the People Republic of China to the State of Palestine to discuss PICA support and solidarity with China in facing coronavirus. Potential cooperation between the two agencies for international cooperation was discussed. PICA is looking forward to strengthen ties of cooperation with CICA. Long live the friendship between Palestine and China.
ISLAMABAD – The Ambassador of the State of Palestine to the Islamic Republic of Pakistan, H.E. Ahmed Rubai, delivered a mobile clinic with electric generator to the government of Pakistan.
The handing over of this mobile clinic came during a ceremony organized at the Palestinian Embassy in the Pakistani capital, Islamabad in presence of the Pakistani Minister of State for Health Affairs, H.E. Zafar Mirza, representing the Government of Pakistan, and the Director General of the Middle East Department Syed Zahid Razza representing the Pakistani Ministry of Foreign Affairs.
H.E. Minister Mirza expressed appreciation to the State of Palestine for this mobile clinic which will be used to provide medical services to citizens in remote areas.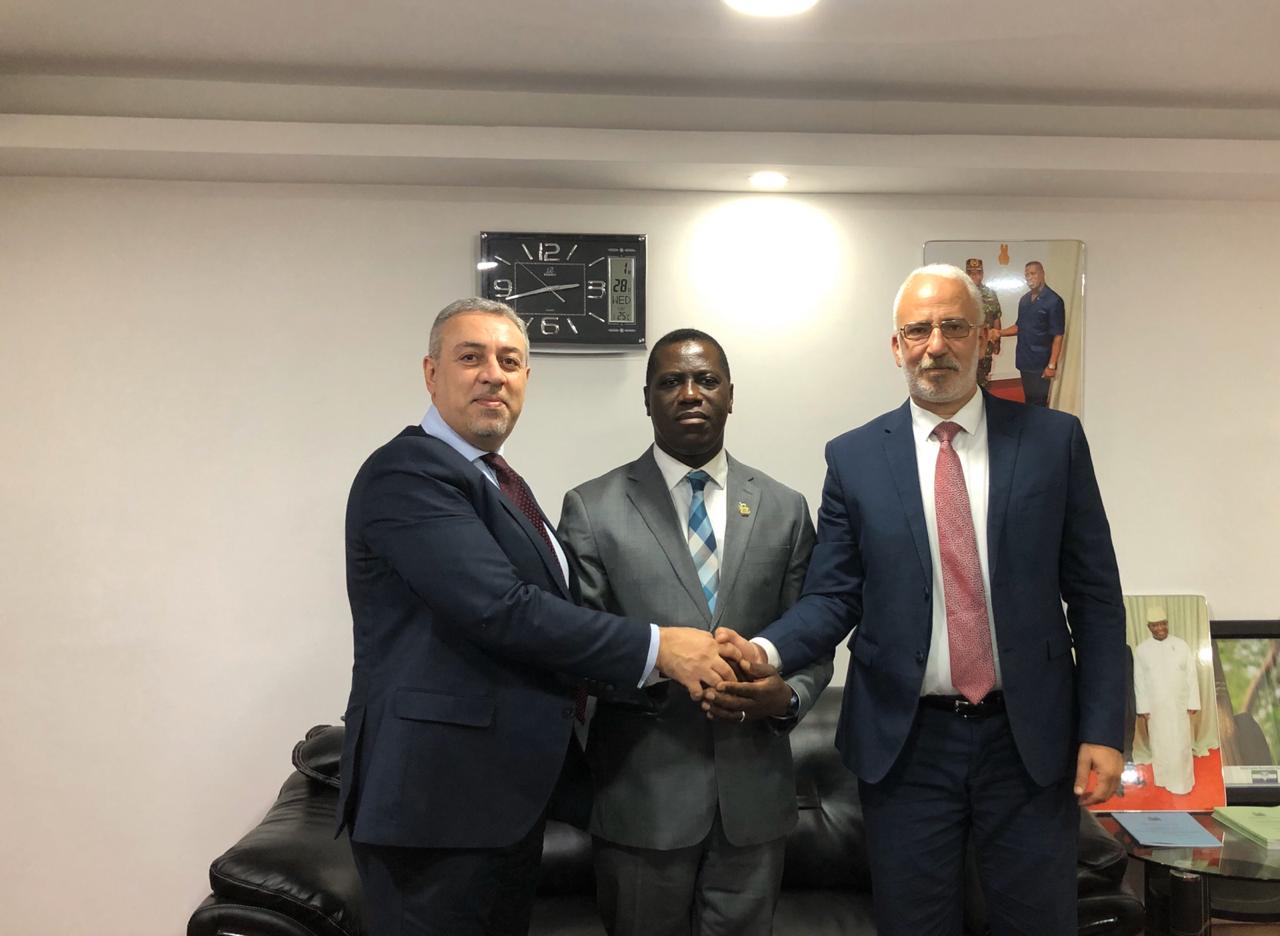 Freetown – The Non-resident Ambassador of the State of Palestine to the Republic of Sierra Leone, H.E. Thaer Abu Bakr, and PICA Director General, H.E. Imad Al-Zuhairi, met with the Chief Minister (Prime Minister) of Sierra Leone and briefed him about PICA medical activities and programs under implementation in Sierra Leone hospitals.
Both parties explored prospects of future development cooperation under the South-South cooperation mechanisms.
Sierra Leone Prime Minister confirmed his country's ultimate support to the State of Palestine and the Palestinian people.
The Palestinian International Cooperation Agency (PICA) had the honour of meeting with a delegation from Thailand International Cooperation Agency (TICA) represented by Ms. Patchara Kosinanont.
The meeting was also attended by Mr katsuya Miyoshi from JICA, and Dr. watcharas Leelawat, Ms Jutamas Thongcharoen, and Ms. Jenna Dizon from Mekong Institute. Parties explored prospects of future development cooperation under the South-South nod triangular cooperation mechanism.
This meeting stems from PICA and TICA mutual responsibility towards enhancing the role of the Palestinian development apparatus to achieve mutual benefits for the State of Palestine and other countries of common interest.
PICA & TICA agreed to consolidate cooperation ties and to advance future project drawing on the expertise, partnerships, and available resources at the agencies invloved.