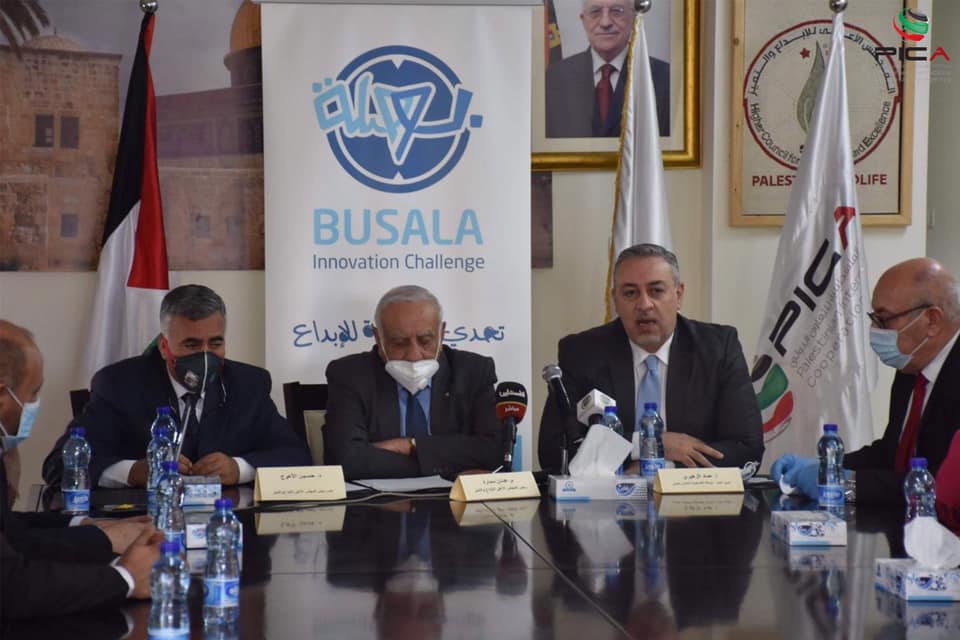 The Palestinian International Cooperation Agency (PICA) and the Higher Council for Innovation & Excellence (HCIE) have officially launched BUSALA Innovation Challenge; an initiative that aims to provide a platform for Palestinian innovators and entrepreneurial teams to apply, test and scale their innovative solutions and help address global development challenges. Importantly, in partnership between the two organizations and through cooperation with representatives of the Palestinian entrepreneurial ecosystem, the initiative seeks primarily to organize annual competitions and Hackathons that enable the participants to offer innovative solutions that target one or more of the SDGs.
The initiative also aims to achieve the following objectives:
Promoting Palestinian innovations as reliable, effective and impactful solutions to global development challenges, such as climate change, eradication of poverty, financial inclusion and access to reliable and clean water sources.
Providing an inclusive platform for Palestinian innovators and entrepreneurs to apply their innovations to real-world development challenges.
Building a pipeline of scalable and investable projects among the selected innovations that achieved a proof of concept and demonstrated their potential to solve challenges and scale beyond this region.
Enhancing the entrepreneurial ecosystem in Palestine by harnessing the expertise and networks of the diverse set of stakeholders involved in the program, and providing access to novel opportunities for scalability, growth and impact.
The activities and roles of each partner (PICA and HCIE) have been divided based on the available resources and "comparative advantage" of each organization. Precisely, as the national umbrella for innovation and entrepreneurship, HCIE will provide access to different ecosystem stakeholders – from incubators, accelerators, venture capital funds, high-tech companies and research centers at national universities. On the other hand, PICA will focus on building partnerships, attracting sponsors, and promoting innovations regionally and globally.
In order to ensure efficiency in the selection process, the participants will be divided into 3 groups based on their stage of development:  1. Idea Stage.  2. Prototype/Minimum Viable Product (MVP) 3. Startup.
In addition to networks, guidance and opportunities to expand into new geographical locations, BUSALA Innovation Challenge aims to give incentives to participants by providing them with different sources of funding in terms of both financial prizes (i.e. grants) and opportunities to gain equity investment from venture capitalists and investment funds.
PICA and HCIE are looking forward to joining forces with Palestinian entrepreneurs and innovators to address global development challenges and create a better world through innovation and creativity.
It should be mentioned that deadline for receiving online applications is August 1st, 2020!
Application forms must be filled and submitted to the following emails:
SDG2019@hcie.ps or SDG2030@hcie.ps
Application form:
Click here to download the application form
For further details about the application process, important dates and other information, please follow BUSALA INNOVATION CHALLENGE via social media.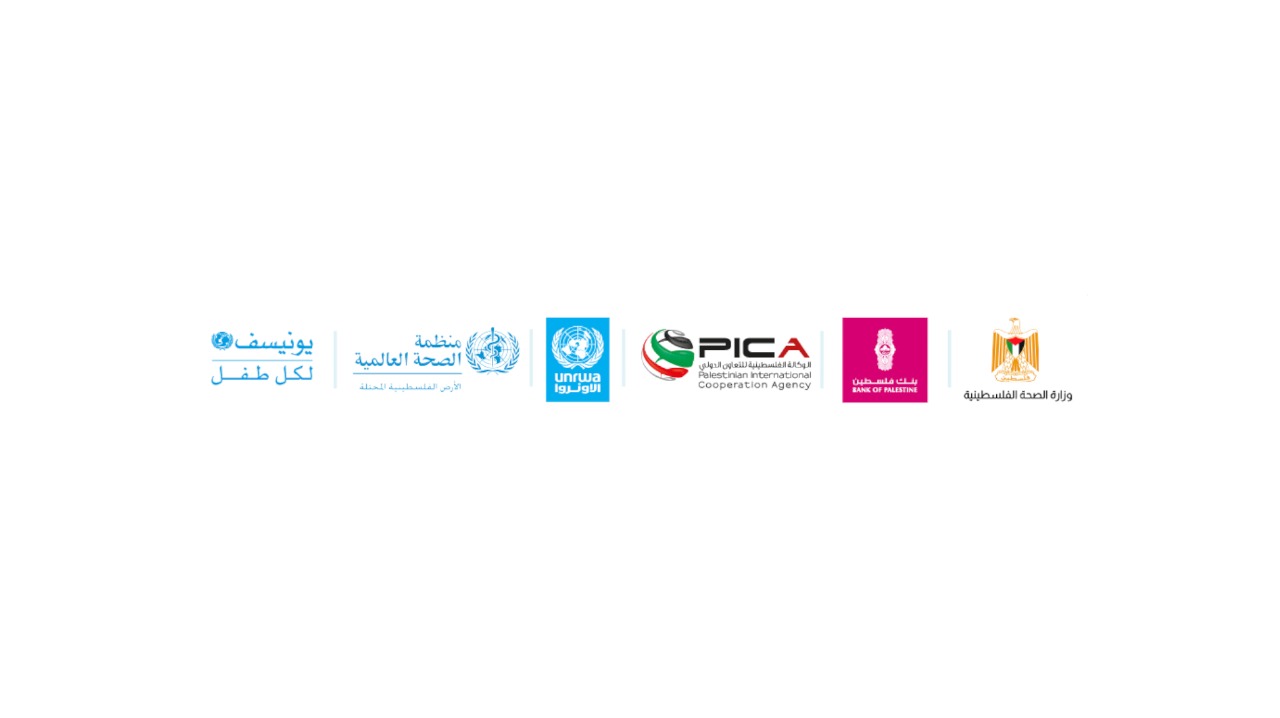 A meeting took place today at PICA HQ to assess the outcomes of the raising awarenwss campaign at national level which started in mid-March with an aim to increase awareness about COVID19 based on preventive measures individually and collectively.
Representatives from BoP, UNICEF, WHO, UNRWA and MoH
Assessed the past programs and discussed the possibilities of next phase of preparations for the campaign to include new dimensions related to returnees, students, refugees, civil servants, and workers.
A work plan was discussed and agreed and responsibilities were assigned to partners in line with their respective mandates.
The United Nations Office for South-South Cooperation (UNOSSC), the Islamic Development Bank (IsDB) and the International Organization of La Francophonie (OIF) organized the webinar with the participation of international cooperation agencies.
This event brought together different stakeholders in South-South and triangular cooperation to discuss the relevance and challenges of this modality of cooperation, which aims to join the efforts of actors from the South and the North to respond to global challenges.
PICA discussed the role it played in supporting Palestinian efforts at the national level in cooperation with the private sector and United Nations organizations working in Palestine in preventing and limiting the spread of COVID19, in particular through a national awareness campaign and mobilizing financial support to the Palestinian Ministry of Health. PICA's cooperation with Palestinian refugees' communities and embassies to reflect their role in facing COVID19 through a program on Palestine TV has also been discussed.
PICA will start a number of development programs in cooperation with IsDB, UNDP, UNOSSC and other partners for the benefit of a number of member states during the coming period.
Meeting with H.E. Mr. Guo WEI Ambassador of the People Republic of China to the State of Palestine to discuss PICA support and solidarity with China in facing coronavirus. Potential cooperation between the two agencies for international cooperation was discussed. PICA is looking forward to strengthen ties of cooperation with CICA. Long live the friendship between Palestine and China.
ISLAMABAD – The Ambassador of the State of Palestine to the Islamic Republic of Pakistan, H.E. Ahmed Rubai, delivered a mobile clinic with electric generator to the government of Pakistan.
The handing over of this mobile clinic came during a ceremony organized at the Palestinian Embassy in the Pakistani capital, Islamabad in presence of the Pakistani Minister of State for Health Affairs, H.E. Zafar Mirza, representing the Government of Pakistan, and the Director General of the Middle East Department Syed Zahid Razza representing the Pakistani Ministry of Foreign Affairs.
H.E. Minister Mirza expressed appreciation to the State of Palestine for this mobile clinic which will be used to provide medical services to citizens in remote areas.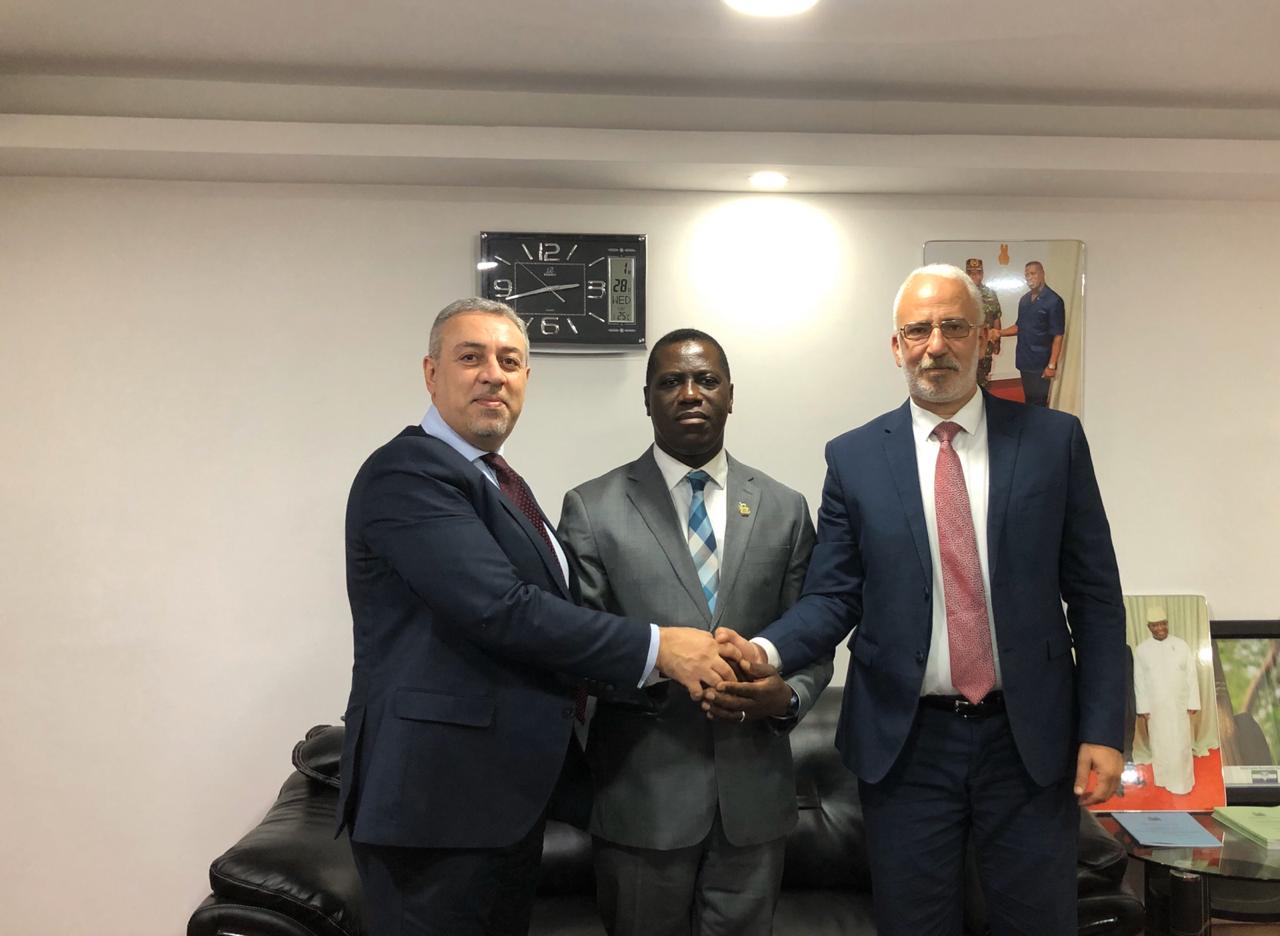 Freetown – The Non-resident Ambassador of the State of Palestine to the Republic of Sierra Leone, H.E. Thaer Abu Bakr, and PICA Director General, H.E. Imad Al-Zuhairi, met with the Chief Minister (Prime Minister) of Sierra Leone and briefed him about PICA medical activities and programs under implementation in Sierra Leone hospitals.
Both parties explored prospects of future development cooperation under the South-South cooperation mechanisms.
Sierra Leone Prime Minister confirmed his country's ultimate support to the State of Palestine and the Palestinian people.
The Palestinian International Cooperation Agency (PICA) had the honour of meeting with a delegation from Thailand International Cooperation Agency (TICA) represented by Ms. Patchara Kosinanont.
The meeting was also attended by Mr katsuya Miyoshi from JICA, and Dr. watcharas Leelawat, Ms Jutamas Thongcharoen, and Ms. Jenna Dizon from Mekong Institute. Parties explored prospects of future development cooperation under the South-South nod triangular cooperation mechanism.
This meeting stems from PICA and TICA mutual responsibility towards enhancing the role of the Palestinian development apparatus to achieve mutual benefits for the State of Palestine and other countries of common interest.
PICA & TICA agreed to consolidate cooperation ties and to advance future project drawing on the expertise, partnerships, and available resources at the agencies invloved.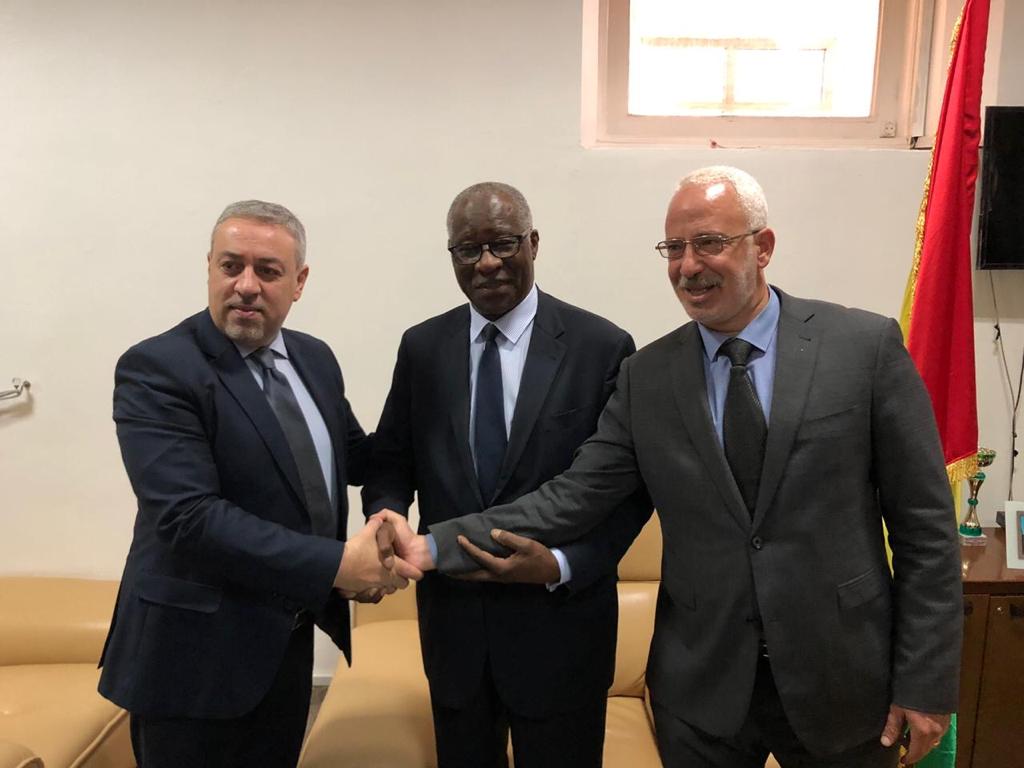 In partnership with the Embassy of the State of Palestine in Conakry, the Palestinian Ministry of Health and other Palestinian institutions and the PROSMI Foundation of the Republic of Guinea, PICA implemented two development programs in health and Information technology. The successful mission lasted eight working days.
PICA renews its commitment to promote South South and Triangular Cooperation.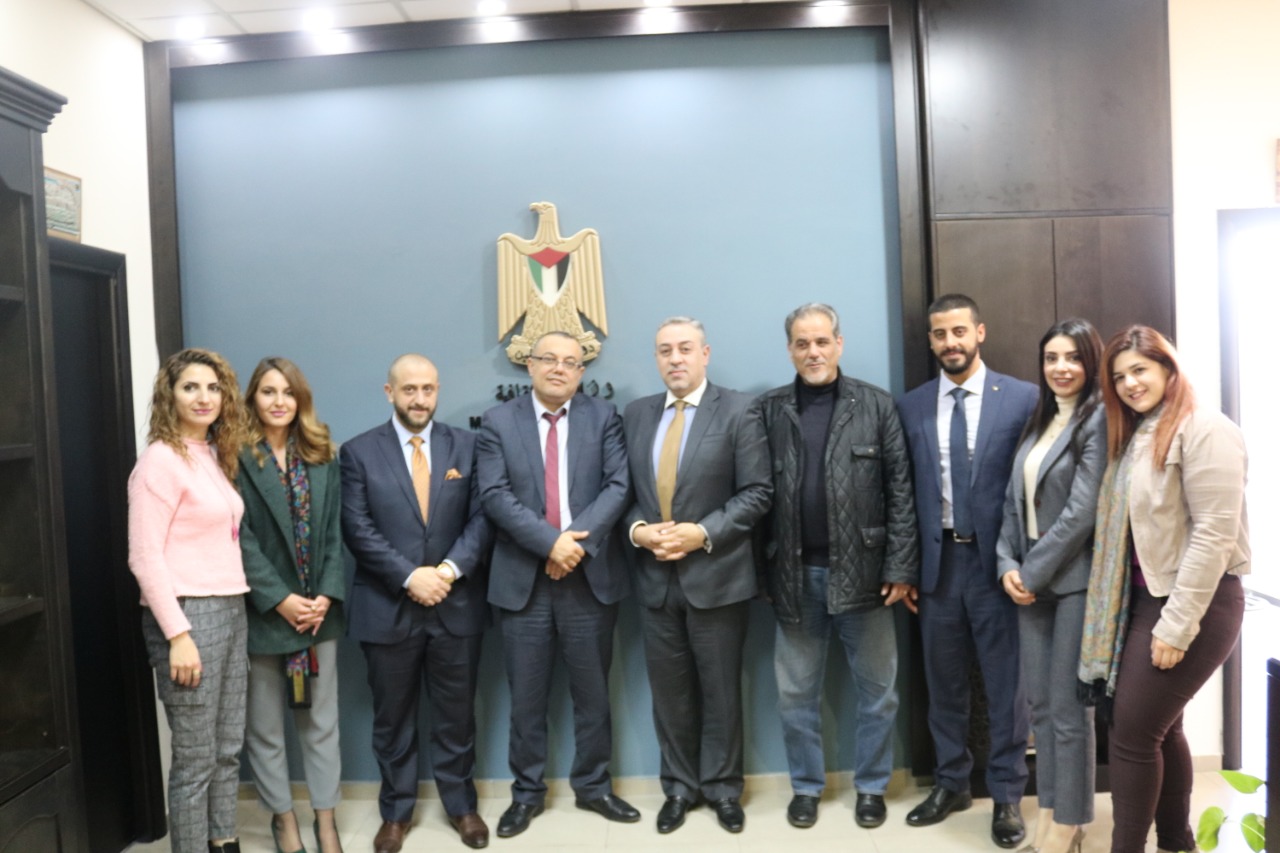 RAMALLAH – Led by DG Mr. Imad Al-Zuhairi, a meeting took place today between PICA and the Palestinian Minister of Culture, H.E Dr. Atef Abu Saif, and teams at the Ministry's premises.
Both parties discussed prospects of future cooperation such as highlighting the importance of jointly organizing Palestinian cultural events and projects in multiple countries in Latin America and Africa, aiming at promoting the Palestinian identity internationally.
PICA is proud to have the Ministry of Culture as essential local partner. Such partnership will enable PICA to integrate the cultural dimension within its mission and programs. Thus, such cooperation strengthens PICA's vision to promote 2030 development agenda and its SDGs.
H.E. the Minister of Culture expressed the Ministry's readiness to be part of PICA's missions aiming at serving our national interests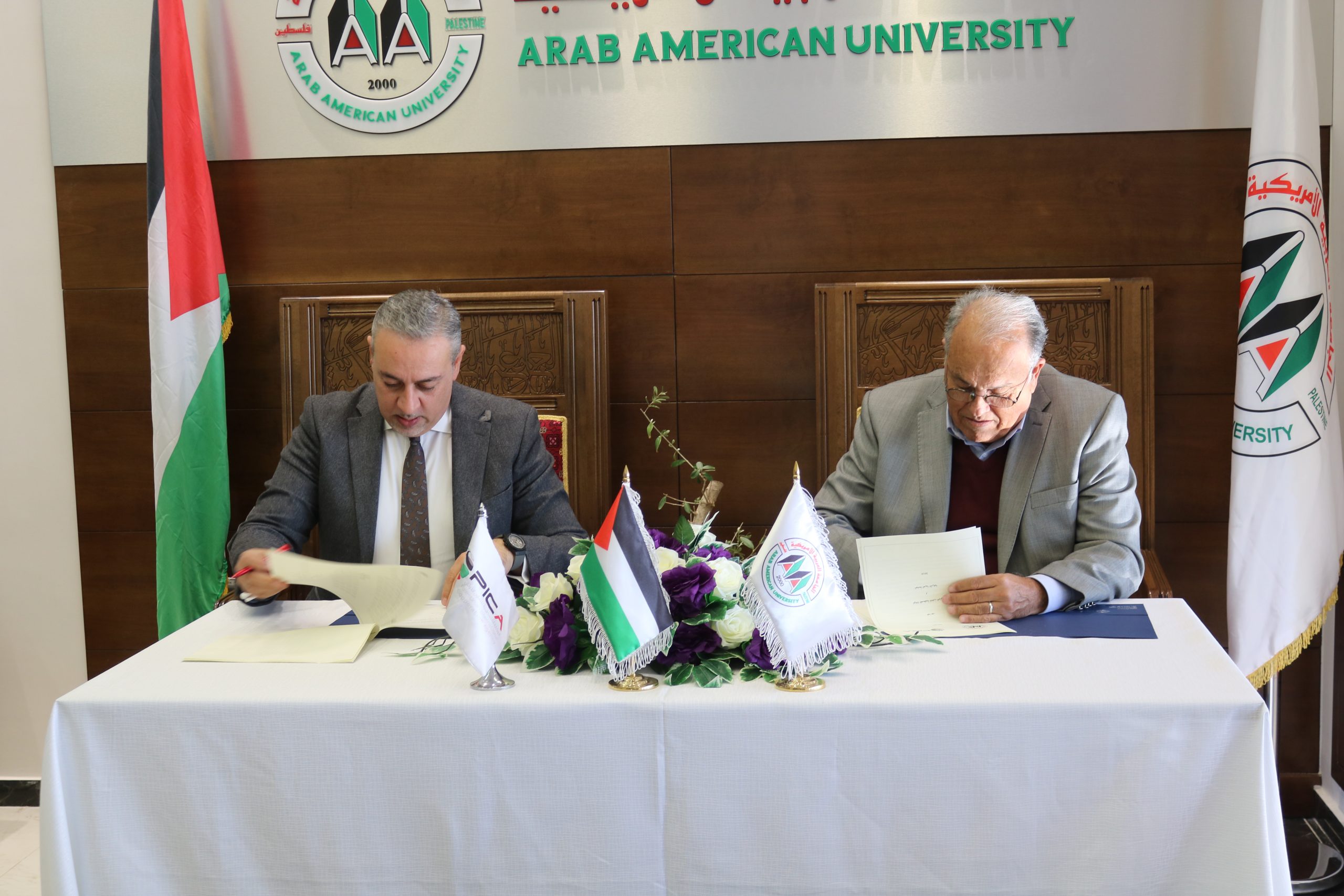 RAMALLAH – PICA and AAUP signed a cooperation agreement today at the University HQ.
The agreement opens the door for joint cooperation programs to be implemented between both parties through deploying specific expertise the University will designate in educational programs and missions that PICA will be conducting in areas of education.
PICA Director General, Imad Al-Zuhairi, stated that a number of development programs will be implemented in close cooperation with Palestinian educational institutions in a number of African countries. Hence, AAUP distinguished experts will be a of great asset in promoting the Palestinian identity internationally.
On the other hand, AAUP President, Prof. Ali Abuzuhri, reiterated the University's readiness to participate in PICA missions in the upcoming year as in line with the University's vision and mission.